I recently finished the autobiography of Earl 'The Pearl' Monroe. Overall, the book was very well done. He told both the story of his life on and off the court in entertaining detail. From growing up in Philadelphia, to going to school in a sometimes unforgiving South, his days in Baltimore and glory in The Big Apple, Monroe weaves a very interesting tale of his life.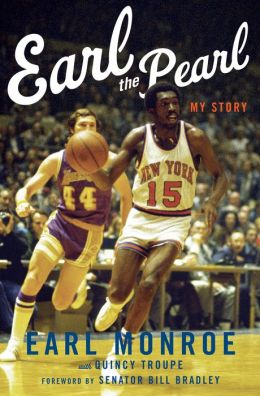 The one overall negative is that he ends the narrative after he wins the 1973 NBA title with the New York Knicks. Certainly the championship was his goal as a professional athlete. However, he then glosses over the subsequent years. And then, he commits the ultimate sin in sports autobiography: he begins to rate and compare players. Both from his era and the current game. He also goes on to suggest which players from today could play in his day. I'm sorry, but in basketball, it's the other way around. Players adjust to the rules changes. Let me know which player from the 1960′s would cover Kevin Durant or Dirk Nowitski with consistent success. The match up issues created by the size and athleticism of today's players would be difficult to overcome for players that were just getting used to a no-look pass.
Overall, the first three-quarters of the book are a must read for fans of basketball and the NBA. Feel free to skip the epilogue.
Sammies Review – 4 out of 5 Spin Moves